// Programmatic DOOH
Diffuse.TV
A promotional platform that transforms any screen into digital signage. Diffuse TV broadcast segments and clips of advertisement content using predictive, and empathic decisioning.
Challenge
Mosano team was responsible to lead, think, design, and develop a product that has the power to revolutionalize the Digital Out of Home (DOOH) Industry. Diffuse.TV is a Software as a Service (SaaS) platform that gives the ability to turn any digital screen into a digital signage board, and at the same time allowing brands and content creators to create promotional campaigns, segment their audience, and create new ways of programmatic & engaging advertising.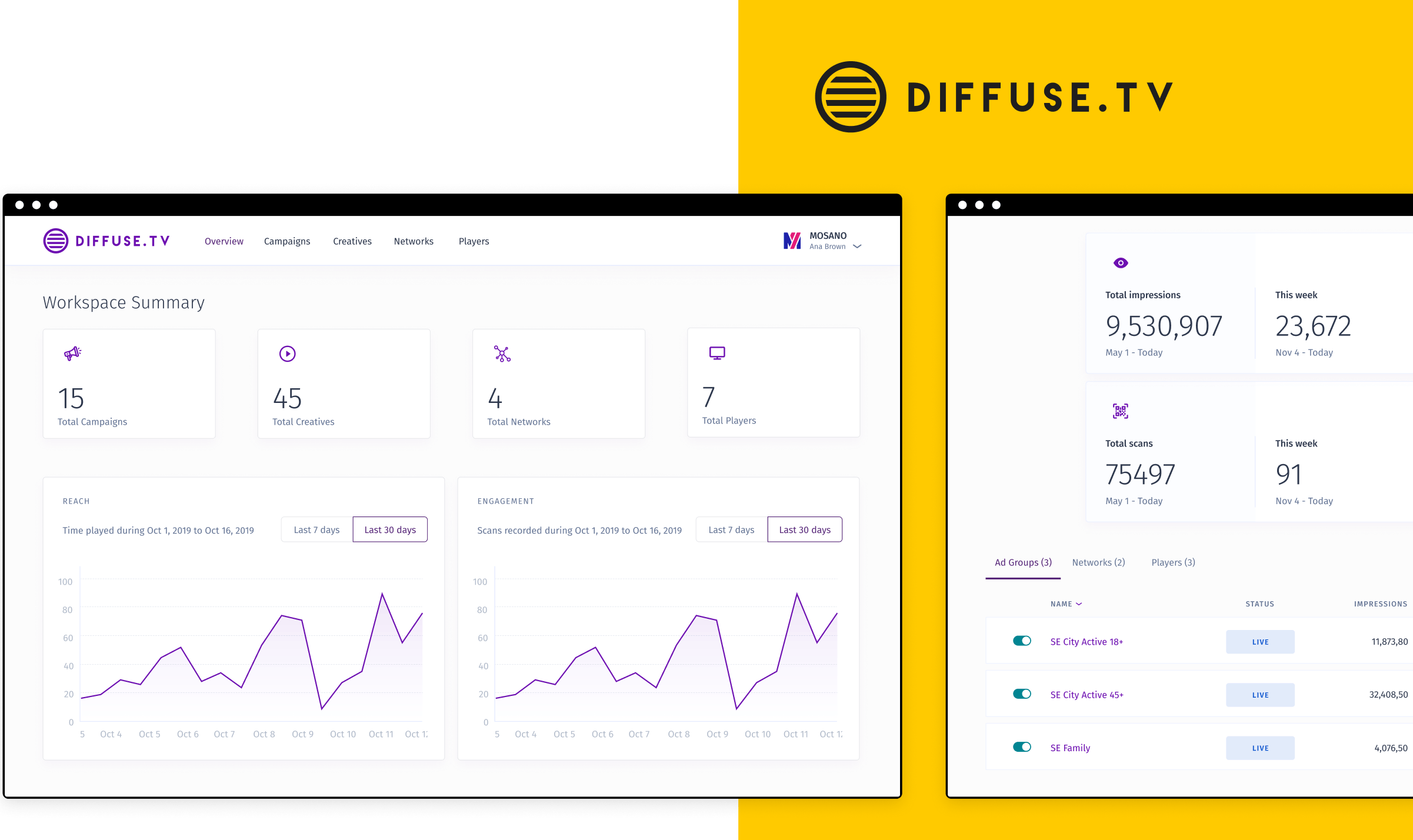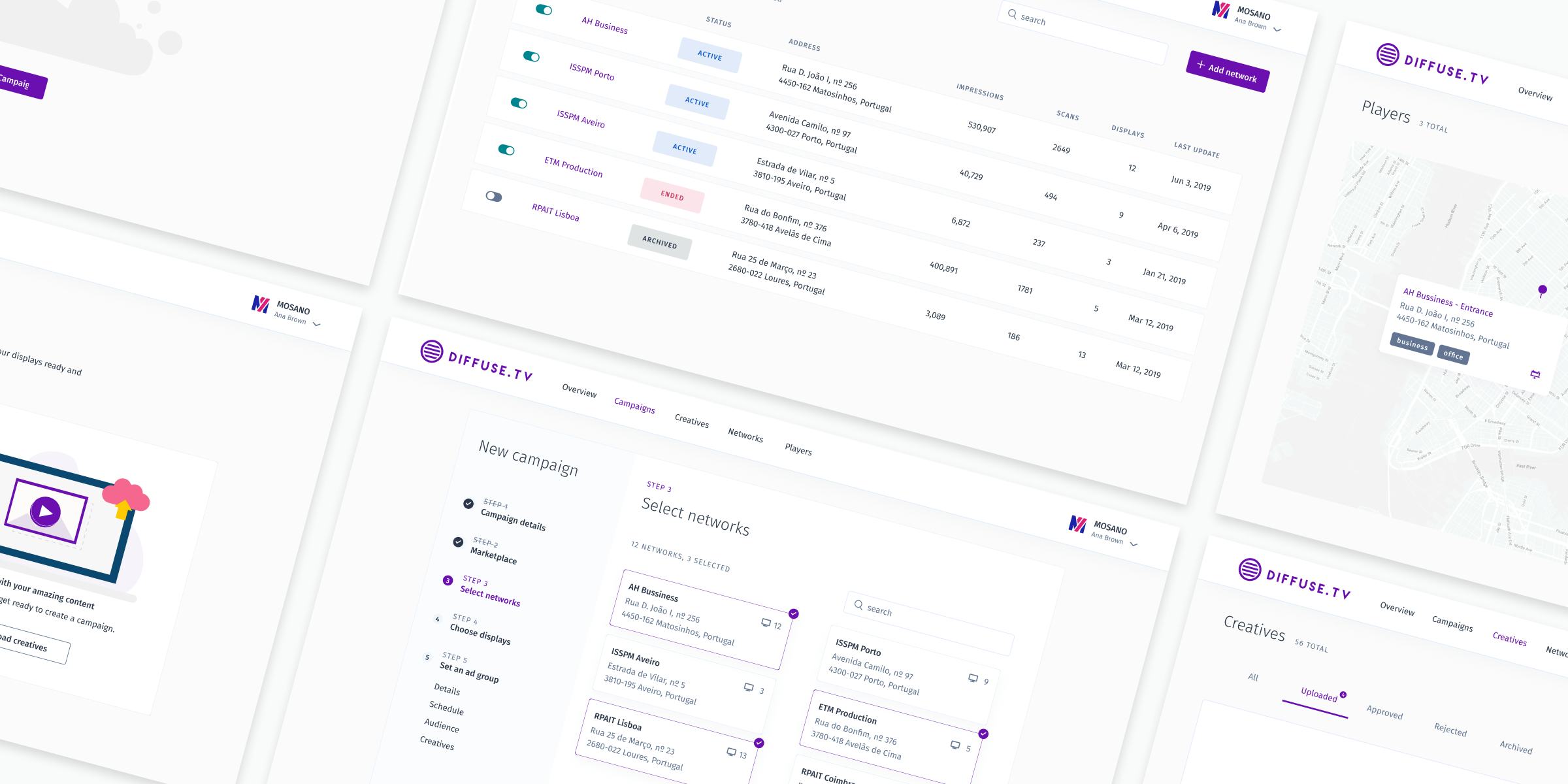 Process
With a strong and versatile team of designers and software engineers, Mosano delivered a series of design parts, such as branding, website, web application, mobile application, broadcasting software, and technical solutions to give the ability to create advertisement campaigns, and distribute content media in a network of digital screens.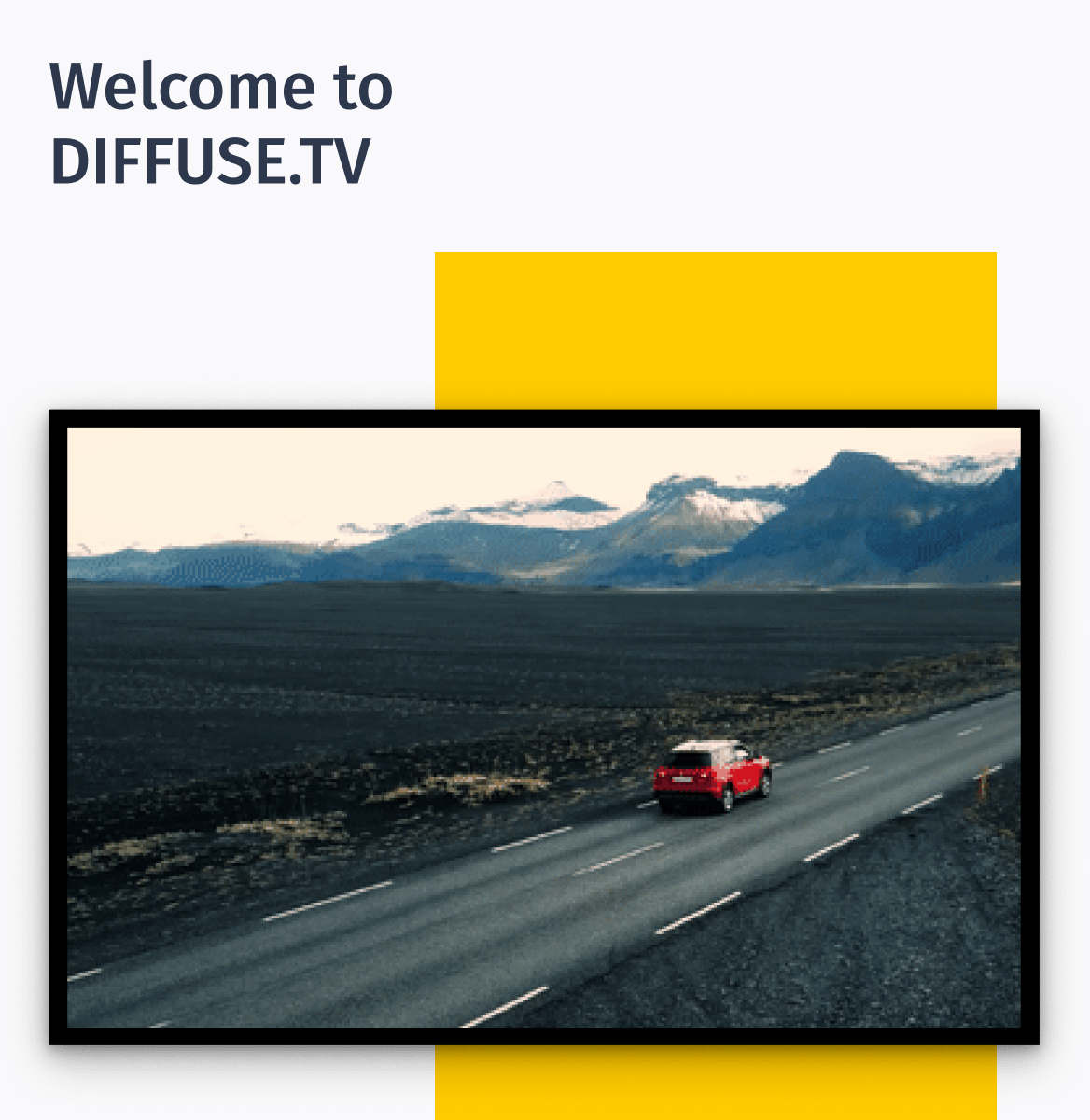 Solution
Leveraging IPFS (interplanetary file system) technology, Diffuse.TV is able to send encrypted media with blockchain-like methods. As a result, the content is more secure, costs less to distribute, and protects the user's privacy. Factors such as user engagement and demographic information are used by Diffuse.TV algorithms to dynamically select content. Giving the power to brands and content creators to target their audience in a unique way.
Technologies
IPFS, Java, GoLang, Python, NodeJS, React-Native, ReactJS, GraphQL, AWS, Terraform, CI/CD, Webflow, Figma.
Future Plans
Diffuse.TV is on verge to hit the market, and is reallying on Mosano to help develop new feutures, and support existing ones.